Volunteers at Merri Health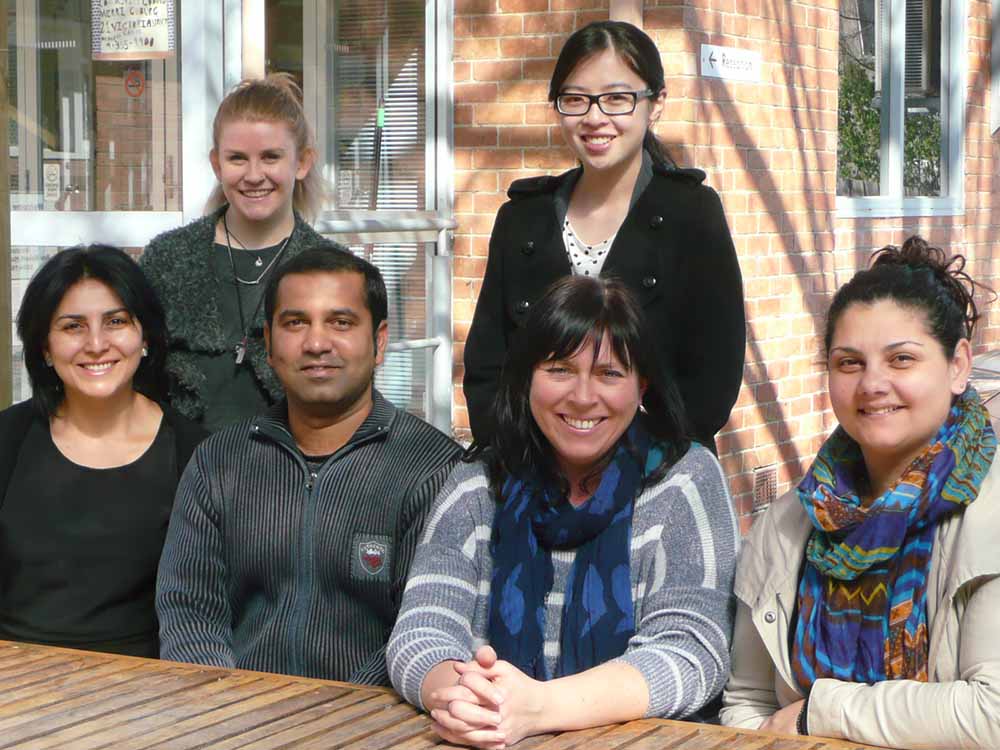 We highly value our volunteers who help our team and support our work in the community.
We have lots of volunteers that help us with different things. Some help clients in their home, others go to groups, and others help out in the community to keep programs going.
How do I become a volunteer?
Download and complete our application form
Send your application to Coordinator of Volunteers
The Coordinator of Volunteers will contact you for an interview.
Police check
All volunteers must undergo a mandatory police records check. Anyone who would like to work with children must also undergo a mandatory Working with Children check.
If you want to know more about a police check, see Frequently Asked Questions (FAQs).
Who can I call for more information?
Call the Coordinator of Volunteers on (03) 9388 9933.
---
More information
Hear from Maria, one of our volunteers.
What type of activities can I help with?
Health promotion volunteers lead walking groups, are involved in gardening and assist with administrative tasks in the office.
Health services volunteers help in the area of fitness and as peer leaders of chair-based exercises and water exercise classes.
Social groups for older people and people with disabilities, benefit from the support provided by volunteers engaged in these activities.
Mental health volunteers support clients with mental health issues to reintegrate in the community.  Volunteers help with activities like art, creative writing and music.
Volunteers provide one-to-one support to help our respite service for children and young people with disabilities. Group-based activities are supported by volunteers on Friday evening and Saturday.
What are volunteers saying about their experience with Merri Health?
We asked our volunteers "What is it about volunteering with Merri Health that is most enjoyable?". They said:
"Being able to help out a family and also being able to bring a smile to a child's face… I enjoy being with the kids and it also makes me appreciate my own family even more."

– Bryalee – Respite and recreation volunteer for children with disabilities

"I like helping people and enjoy the friendships."

– Maria, Italian Pensioner's Group

"I enjoyed learning new things, meeting new people and helping make a difference in people's lives. I enjoyed interacting and doing things in a productive and healthy garden."

– Christian, Stewart Lodge Wellbeing Project – Garden

"Meeting new people who join the group and going for the walks is enjoyable; I am committed to it."

– Lin, Walking Group Leader
Volunteering: my experience
One of our previous volunteers, Dave shared his experience of volunteering within one of our programs. Read about his experience below.
I first applied to volunteer with Merri Health around six months ago, with no real idea on what area of volunteering I was going to get into. It was suggested that I join a group called Young Carers, which involved looking after a group of young adults who get together every month. The program focuses on providing relief for young people who may be taking care of sick or disabled parents and siblings and who bear an enormous responsibility within their household.
The first time meeting with the group was of course nerve-racking, not knowing how accepting they would be of a new volunteer. After my first meeting, it was amazing to feel so welcome – getting a feel for the group that acted more like a family than a group of strangers who come from all over Melbourne. Not wanting to throw me straight into the deep end, I was charged with overseeing the groups, keeping them engaged in activities and ensuring they stayed within eye-sight during excursions.
Activities like visiting the Melbourne Jail, laser tag and even a formal provide the group with a social community in which they can just be themselves and influence them positively in a safe environment.
The whole experience has given me a renewed outlook on life and determination to ensure that organisations like this continue to grow, as they are pivotal in the kids' lives. Over the past six months I have been given the chance to grow from a volunteer to a facilitator. I cannot express how being a part of this organisation has influenced me, only that I am so thankful that I have been given the chance to become a part of it.
---
Merri Health is a registered member of Volunteering Victoria.