Volunteer achievements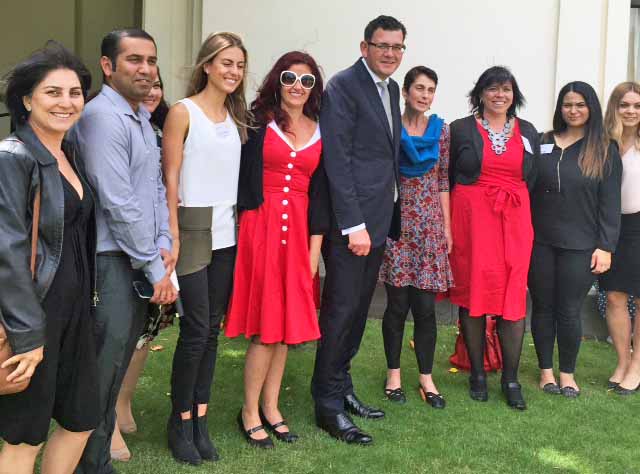 The Community Grocer Fawkner – Finalists, 2015 Minister for Health Volunteer Awards
Supporting food security and access in Fawkner.
Achmel Temple – Recipient, Most Outstanding Youth Volunteer, 2015 Premier Volunteer Champions Award
Achmel supports young people experiencing issues with alcohol and other drugs to make informed choices.
Day to Day Living group – Recipient, Most Outstanding Volunteer Team, 2015 Premier's Volunteer Champions Awards
The team were recognised for their efforts in supporting people with mental health issues. Well done Sue, Renee, Kyleigh, Fatma, Aishwary, Roba, Katherine, Victoria and Kristen!
Chris Lewis – Recipient, Youth Contribution, 2015 Moreland City Council awards
Chris is a mentor with our TRACK Out program that works to educate young people about alcohol and drug use.
Maria Rocca – Recipient, Outstanding Individual Achievement, 2010 Minister for Health Volunteer Award
Maria commenced with Merri Health in 2004 as a participant in a therapeutic grief and loss group. The group has since evolved into the Italian Ladies Friendship Group.
Angela Vidic  – Recipient, Youth Category, 2010 Honouring Women in Moreland Awards
The Honouring Women in Moreland Awards recognises the important contributions of women in Moreland, in the areas of social justice and the wellbeing. Angela has been an exceptional young volunteer with Merri Health and other organisations, coordinating walking programs, diabetes awareness and programs that promote better social inclusion and wellbeing.
---
Merri Health is a registered member of Volunteering Victoria.