Sport participation for multicultural women and girls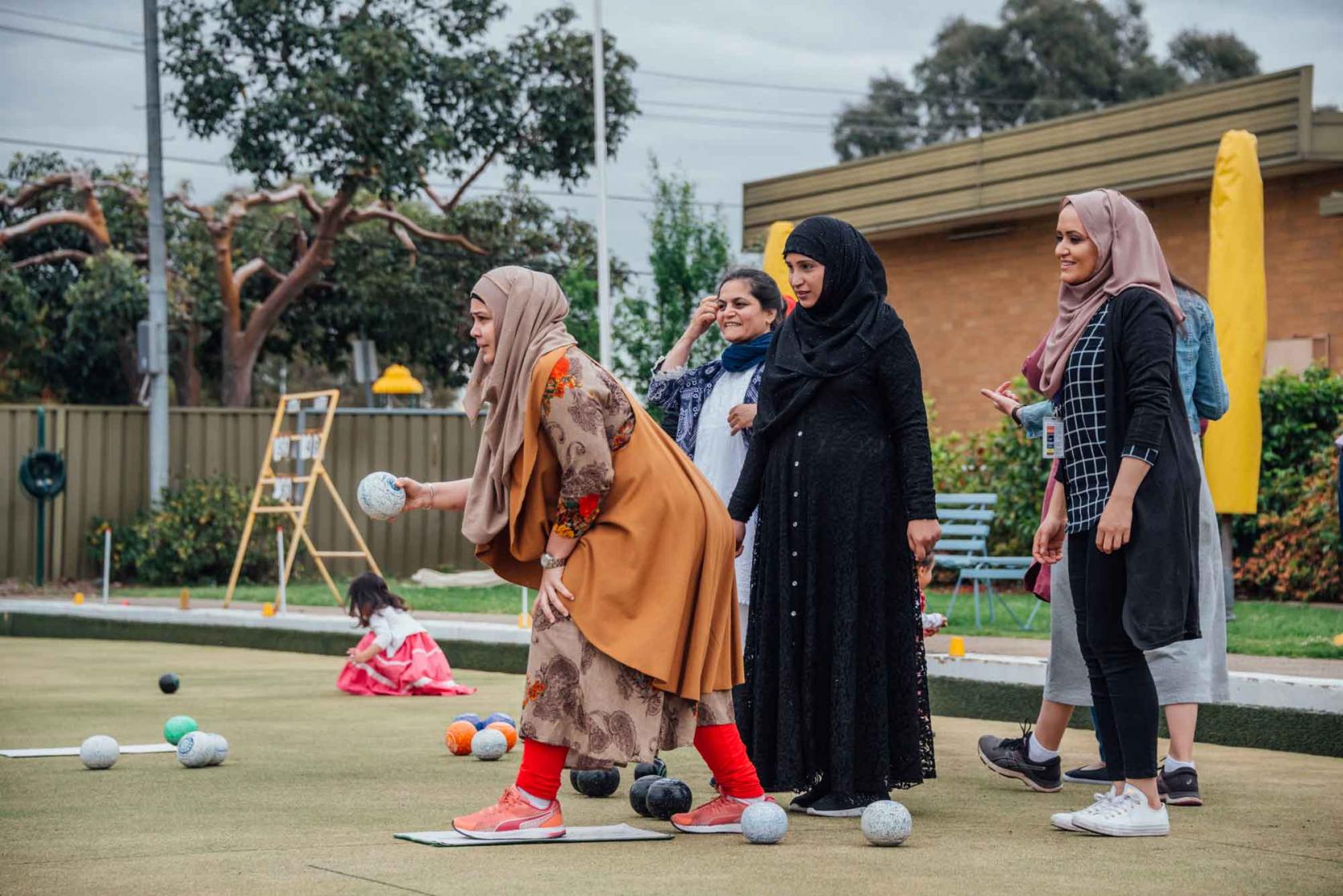 Inclusive sport for women and girls.
What is it?
Supporting women and girls from culturally and linguistically diverse communities to take part in various sports to improve their physical and mental health and social connections. This project is called Count Me In Too.
We partner with sports clubs in Moreland and engage community in accessible and inclusive sports activities and programs. To date, we have supported over 600 girls and women to play sport, and many have tried sport for the first time! Activities that participants have enjoyed include tennis, cricket, lawn bowls, golf, football, netball and more.
Who can use this service?
Girls and women from newly arrived, culturally and linguistically diverse communities.
Do I need a referral?
No, you do not need a referral.
Location
Various sports clubs in Fawkner, Glenroy and Hadfield.
More information
Phone: Merri Health 1300 637 744
Email: community.wellbeing@merrihealth.org.au
Facebook: Merri Health
Count Me In Too is a partnership project between Moreland Council and Merri Health. The Project is supported by the Victorian Government and the Australian Government Department of Social Services. Visit www.dpc.vic.gov.au or www.dss.gov.au for more information.
Merri Health also acknowledges funding support from Tennis Victoria ACE Community Program towards Count Me In Too.
.