Hello, Fawkner!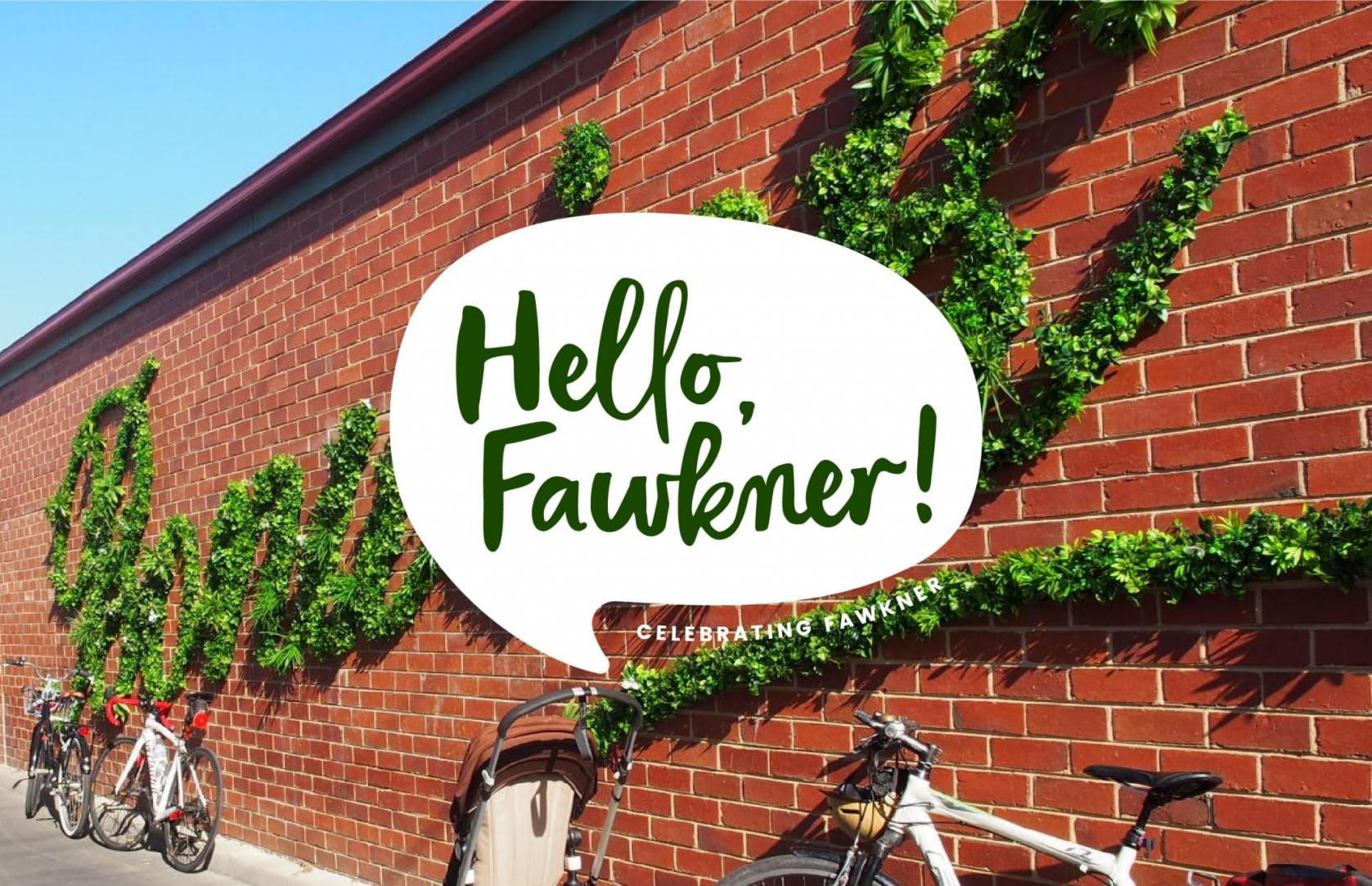 Supporting community-led projects in Fawkner

.
What is it?
Hello Fawkner! is a three year project (finishing up mid-2021) that builds community cohesion, connection and respect for diversity in Fawkner.
Hello, Fawkner! includes a community leadership program for residents, a community newspaper an e-newsletter all about Fawkner, and a 'small grants' program to support community Harmony Day events.
Cost
It's free. 
Location
Contact
Call the community health promotion team on 1300 637 744
To receive any updates about Hello, Fawkner!, sign up for the e-newsletter.
---
More information
Hello, Fawkner! e-newsletter
The Hello, Fawkner! e-newletter is a monthly publication, full of stories, events and goings-on in Fawkner. You can sign up for the e-newsletter anytime.
If you would like to contribute to future editions, we would love to hear from you. We are always looking for volunteers to submit photos, illustrations, artwork, short articles, recipes and more. Send us an email at hellofawkner@merrihealth.org.au and let us know your idea. 
The Fawkner Times
The Fawkner Times is a community newspaper for Fawkner, designed as a forum to tell the stories of Fawkner and profile the people who make our community so great.
Our first edition came out in May 2019, and the next edition will be coming soon.
If you live in Fawkner, you might be lucky enough to receive a copy straight into your mailbox. If not, you can head to one of our community pick-up points:
Merri Health (Fawkner site)
The Fawkner Library
The Fawkner Community House
The Fawkner Leisure Centre
The Fawkner Food Bowls
The Community Grocer (Fawkner)
The Fork Shop
Fawkner Mini Mart  
The Kebab House
Alternatively, email us at hellofawkner@merrihealth.org.au and we'll send you a copy.
Current edition
Previous editions
Get involved
The Fawkner Times is currently produced by the Hello, Fawkner! team at Merri Health. In order for it to continue into the future, The Fawkner Times will need more community members involved in its production. If you are passionate about local news and would like to keep The Fawkner Times going, feel free to get in touch. You might even be studying media or journalism!
In the meantime, if you've got a story for the people of Fawkner, if you've lived here for a long time and seen the area change, if you've just moved here and would like to share your experience, or even if you've just got a favourite place you think deserves some coverage all you have to do is reach out and tell us about it and we can think about an article for the next edition.
Get in touch with the Hello, Fawkner! team at hellofawkner@merrihealth.org.au or call 1300 637 744
The 'Great Idea' Program 2019
– applications open November 2019 for the year 2020
Do you have an idea that will make Fawkner an even better place to live? Between April 2020 and April 2021 Hello, Fawkner! is running a program for people like you. Your project might be a community artwork, a campaign, a community space, an event, an online project, a social group or something we haven't thought of.
If successful, you will be supported to:
Further develop your idea and create a project plan  
Develop a budget (you will receive some funding to support your project)
Put your idea into action
Meet other people in Fawkner with community projects too
Who is eligible?
All Fawkner residents and informal groups are invited to apply  
Applications must list two Fawkner residents (you may have more than two people involved in your project, however only two people can actively participate in the program)
Your team must be willing to work with diverse members of the Fawkner community, including those from a range of cultural backgrounds
All members of the Fawkner community are encouraged to apply, including people from diverse cultural backgrounds
In the last round we supported these 3 wonderful local projects to get started:
Cook Dine & Shine
To find out more about The Great Idea Program or to request help with your application, email hellofawkner@merrihealth.org.au or call 1300 637 744
Applications close 5pm on Friday 14 February 2020.
$100 for Harmony Day! – applications open in December 2019 for March 2020
Hello, Fawkner! is offering $100 to Fawkner residents who want to throw a Harmony Day party anytime during the month of March. 
Harmony Day occurs on 21 March to celebrate cultural diversity in Australia. Harmony Day is about inclusiveness, respect and belonging for all, regardless of cultural or linguistic background. By hosting a Harmony Day event you can celebrate and embrace the many cultures that make the Fawkner community so vibrant!
You might hold a BBQ at your home, a pot-luck/one-dish party for your street, a picnic in the park, or something else. The aim is to celebrate cultural diversity in Fawkner, to make new friends and to meet new people.

Events can be public (e.g. a party open to the whole community) or private (for your friends, family, street, community group, school community etc).
To find out more contact hellofawkner@merrihealth.org.au or call 1300 637 744.
---
Funded by the Australian Government Department of Social Services and the Victorian Government Department of Health and Human Services.