Hello, Fawkner!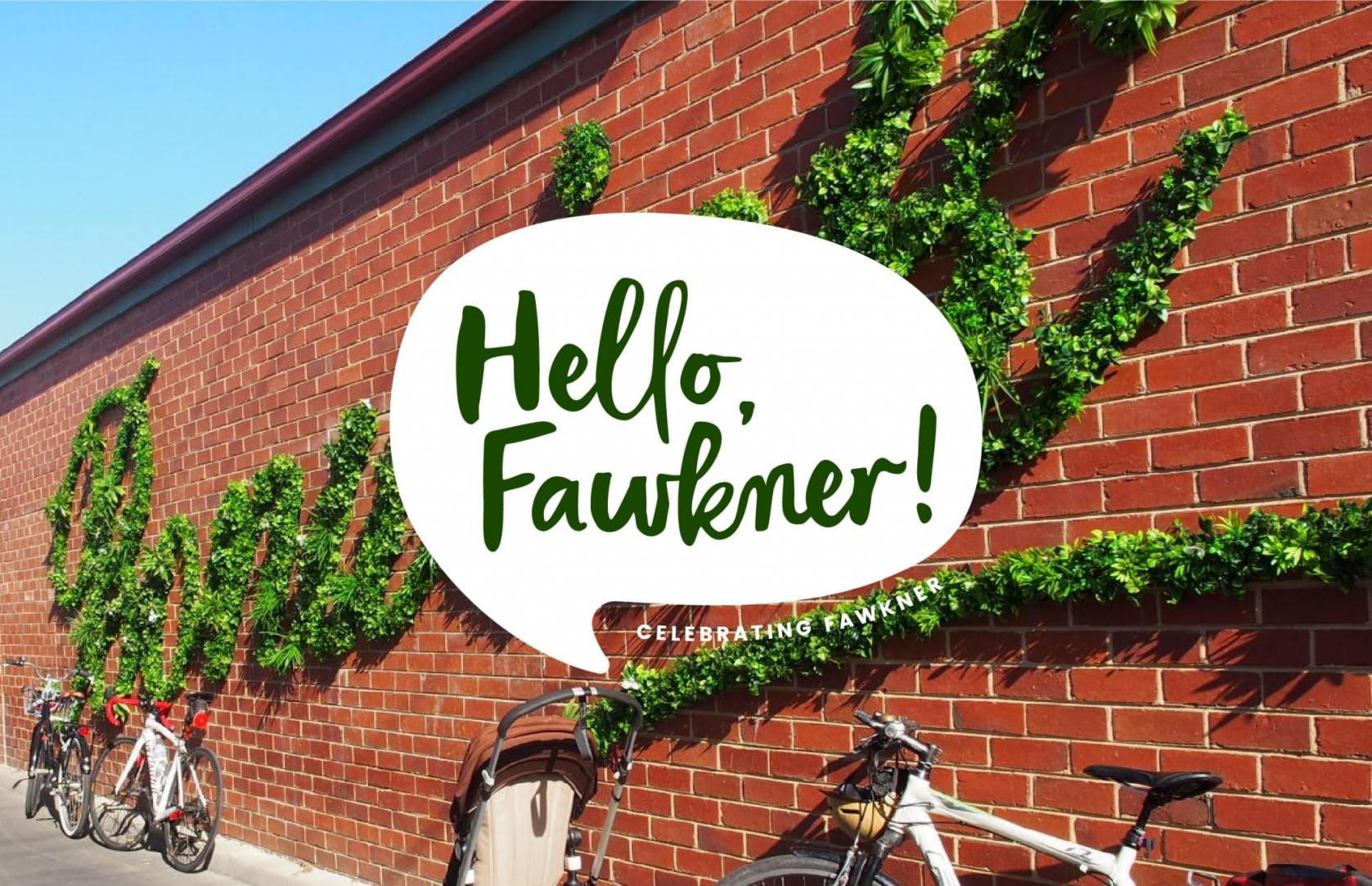 Supporting community-led projects in Fawkner

.
What is it?
Hello Fawkner! is a project that builds community cohesion, connection and respect for diversity in Fawkner. The program has been running since 2018 and in that time has supported some amazing community-led work.
Hello, Fawkner! includes a community leadership program for residents, an e-newsletter all about Fawkner, and a 'small grants' program to support community Harmony Day events. The program received a High Commendation at the 2021 Moreland Awards!
Check out a couple of videos all about Hello, Fawkner!
This short clip gives an overview of Hello, Fawkner! and its program:
---
This short animation shows stories and outcomes of the first three years of Hello, Fawkner! You might even recognise some familiar faces and voices:
---
This case study outlines evaluation outcomes and stories of the first three years of Hello, Fawkner!
---
This infographic provides a quick overview the outcomes of the first three years of Hello, Fawkner!
---
Cost
It's free. 
Location
Contact
Call the community health promotion team on 1300 637 744
To receive any updates about Hello, Fawkner!, sign up for the e-newsletter.
---
More information
Read about:
The Party Program

The Fawkner Times e-newsletter
Past programs
The Party Program – applications now open
We are currently offering $100 gift cards to Fawkner, Glenroy and Hadfield residents who wish to throw an event or party in their community. The parties are about celebrating culture and diversity, learning something new, and meeting new people.
Events can be in-person, such as a BBQ at your home, a pot-luck party for your street, a picnic in the park or anything else that you think of (COVID-safe, of course)! It could even be an online event. 
The program is an expansion of the highly successful 'Harmony Day Party Program', with more options to celebrate! In 2022, parties will celebrate one of the following dates:


Apply here.
Please note:
Only one $100 grant will be awarded per person (i.e., people may only hold one event).
Events do not have to take place on the date above. They might be a week or two either side.
---
The Fawkner Times E-newsletter
This e-newsletter is a monthly publication, full of stories, events and goings-on in Fawkner.
Community members can sign up for the e-newsletter anytime, and are encouraged to contact us to submit photos, illustrations, artwork, short articles, recipes and more.
---
Past projects 
The Great Idea Program: Fawkner
From April 2019, The Great Idea Program has supported 13 teams of Fawkner residents to undertake community-led projects in Fawkner. Teams received funding as well as guidance from the Hello, Fawkner! team at Merri Health to see their project come to life.
Community projects supported include:
Fawkner Wholefoods Collective
Of Fawkner
Cook Dine & Shine
Antfarm
Mummy Study Buddy
Mumz Dadz & Bubz
Fawkner Chess Festival
Fawkner Marketplace
Fawkner Community Pantry
Made in Play
Participants said:
"…it truly has been run professionally, correctly and with unwavering support"
"We started off our project thinking that the benefits would be around environmental and health outcomes…but what we didn't anticipate as much was the people we have met in the community. Building a web of connections has been so lovely."
"The thing I love about the Great Idea Program is how it really supports Fawkner and helps bring the community together from all social and cultural groups."
You can watch a short clip about the program here.
---
The Fawkner Times 
The Fawkner Times was a printed newspaper which included articles, interviews and information about Fawkner residents, community groups, events and activities. It was distributed directly to Fawkner households and community pick-up points.
A key component of the newspaper has been community contributions, with community members from diverse cultural backgrounds in Fawkner providing content such as; recipes, poems, and articles about issues they feel passionate about.
All three editions can be read below.
Readers said:
"Just being able to learn what people from other cultures and backgrounds are doing is good. You can gain an appreciation for people of other backgrounds. Everyone is doing something good in the community."
"We definitely need something that will unite us all in some way. Learning about different cultures is very important and it's not always easy to do. Finding ways to share our background and culture with the rest of Fawkner can create an even stronger Fawkner community
Previous editions

Facebook 
You can receive regular updates from Hello, Fawkner! by following the Merri Health Facebook page.
---
Funded by the Australian Government Department of Social Services and the Victorian Government Department of Health and Human Services.