Hello, Fawkner!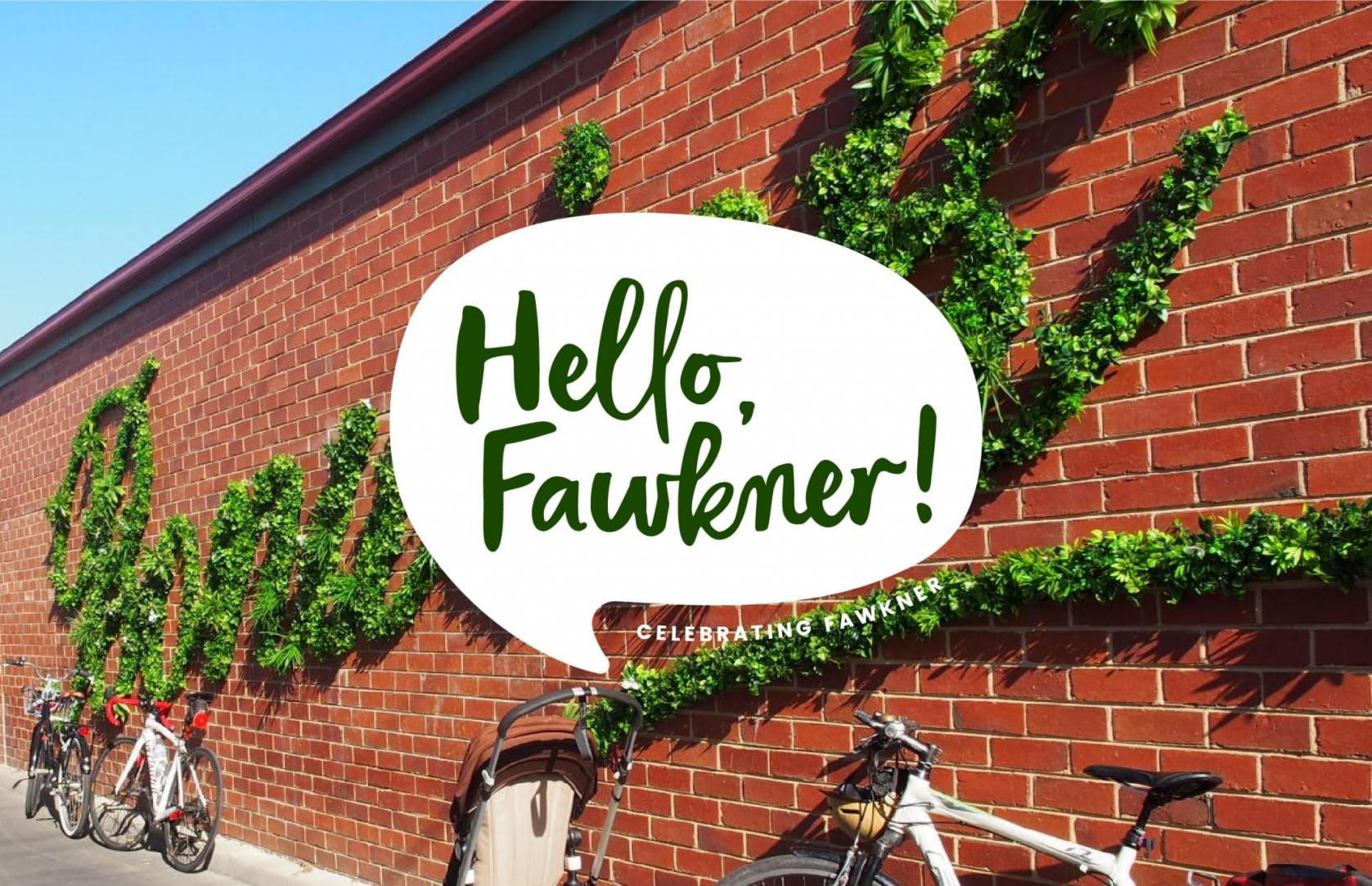 Supporting community-led projects in Fawkner

.
What is it?
Hello Fawkner! is a three year project (finishing up in mid-2021) that builds community cohesion, connection and respect for diversity in Fawkner.
Hello, Fawkner! includes a community leadership program for residents, a community newspaper and e-newsletter all about Fawkner, and a 'small grants' program to support community Harmony Day events.
Cost
It's free. 
Location
Contact
Call the community health promotion team on 1300 637 744
To receive any updates about Hello, Fawkner!, sign up for the e-newsletter.
---
More information
Read about:
- The Great Idea Program
- Harmony Day Party Program
- E-newsletter
- The Fawkner Times community newspaper

The 'Great Idea' Program – applications closed
Between April 2020 and April 2021 Hello, Fawkner! is running a program for Fawkner residents who have an idea for a community project that will make Fawkner an even better place to live.
The project might be a community artwork, a campaign, a community space, an event, an online project, a social group or something we haven't thought of.
If successful, you will be supported to:
Further develop your idea and create a project plan  
Develop a budget (you will receive some funding to support your project)
Who is eligible?
All Fawkner residents and informal groups are invited to apply  
Applications must list two Fawkner residents (you may have more than two people involved in your project, however only two people can actively participate in the program)
Your team must be willing to work with diverse members of the Fawkner community, including those from a range of cultural backgrounds
All members of the Fawkner community are encouraged to apply, including people from diverse cultural backgrounds
Note: Participants who have previously participated are not eligible to re-apply. Those who applied last year but were unsuccessful are encouraged to re-apply.
The Harmony Day Program – applications now closed
Hello, Fawkner! is offering $100 to Fawkner residents who want to throw a Harmony Day party anytime during the month of March.
You might hold a BBQ at your home, a pot-luck/one-dish party for your street, a picnic in the park, or something else. The aim is to celebrate cultural diversity in Fawkner, to make new friends and to meet new people.

Events can be public (e.g. a party open to the whole community) or private (for your friends, family, street, community group, school community etc).
The Fawkner Times E-newsletter
This e-newsletter is a monthly publication, full of stories, events and goings-on in Fawkner.
Community members can sign up for the e-newsletter anytime, and are encouraged to contact us to submit photos, illustrations, artwork, short articles, recipes and more.
The Fawkner Times (newspaper)
This community newspaper is designed as a forum to tell the stories of Fawkner and profile the people who make the Fawkner community so great. The newspaper is delivered directly to residents, or you can contact us for a copy.
The third and final edition of the newspaper will be distributed in August 2020. Community members are encouraged to contact us if they are interested to take over the production of the newspaper.
Current edition
Previous editions

Facebook 
You can receive regular updates from Hello, Fawkner! by following the Merri Health Facebook page.
---
Funded by the Australian Government Department of Social Services and the Victorian Government Department of Health and Human Services.